Sanitizer, Remove Oders, Bacteria, Germs, Mold, Viruses, Toxins, Hockey, Lacrosse, Football, Wresting & More! On Long Island we provide the service. Out of town we sell our machine and technology to schools, Teams, Business owners, New opportunities, etc. All inquiries, please call 516-867-8018 Robert.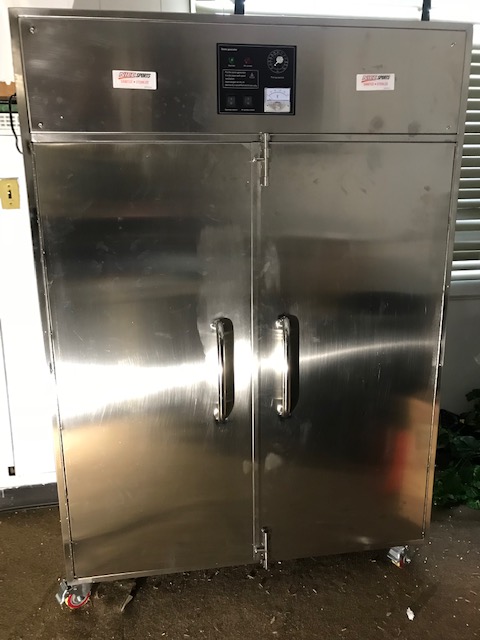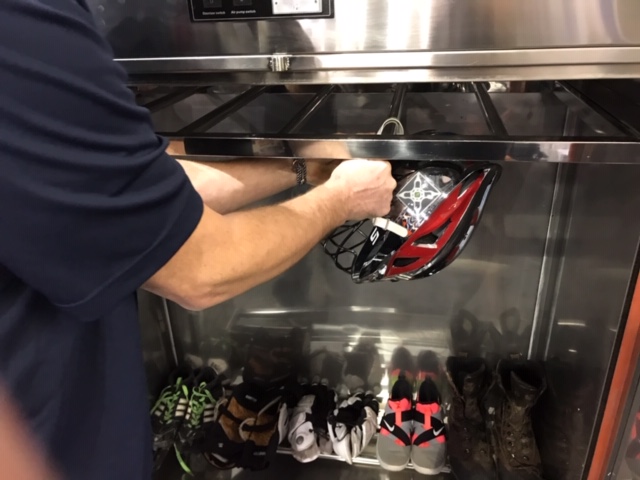 Laxcon. 2019. Robert Chorne president of NICC Sports. With Drew Wendol world class Lacrosse player, High School coach and regional sales director for NICC Lacrosse and NICC Sports Sanitizing Machines.
WHAT MAKES THE NICC LACROSSE GLOVES FANTASTIC.
N.I.C.C. Patented Hidden Replaceable Palm Technology,
Full protection coverage with thick EVA foam with PE inserts and embroidered logos which look better and last longer.
These gloves, allows one to change the palm of the glove within a few minutes, saving cost while gaining complete control. The glove can be aired out after practice , game or between periods, The palm can be changed at any time the player desires, between periods, before the next game. When the palm gets wet or starts to wear out. Normally as players gloves start to wear, they either play with gloves providing inadequate control or they go through the expense of buying new gloves. For those of us who care about the environment, why keep throwing out gloves, when on can easily replace the palm of the N.I.C.C. Pro Version glove. Reduce the smell by airing out or washing after games or practice. Keeps one's hands sanitary as lacrosse palms are full of bacteria on traditional gloves. This causing skin irritation. Schools, teams, organizations, No need to buy new gloves each year. Try the N.I.C.C. Pro Version glove with Patented Hidden replaceable palm technology. For complete protection, comfort and control, while giving the player the option of palm feel, allowing one to easily and economically make the glove new again within minutes. Saving your hands from impact while saving your wallet from cost.. Pro-Version gloves by N.I.C.C with Patented Hidden replaceable palm technology. The right choice is the smart choice.
VIDEO FROM LAX CON 2018
STRINGERS SOCIETY.
We have shown our gloves to players, coaches, lacrosse moms , etc, with great feedback ,all loving the product and the fact that upon demonstration, allowing them to try the gloves on nobody could tell that the glove had the ability to change the palm. They all commented how comfortable the gloves are. When I ,Robert Chorne showed them how the glove opens and one can easily change the palm or air out the glove when desired, verses through their current gloves out. They flipped out and said when can I get them.
The gloves are protected by Utility patents and design patents.
For any further information, please don't hesitate to contact:
Robert Chorne
N.I.C.C. Sports
99 Russell Place
Freeport, N.Y. 11520
516-867-8018
MEDIA INTERVIEW FROM LAX CON 2018 OF ROBERT CHORNE.
VIDEO FEATURING CHRIS FIORE.